Crisp Onion Pakore...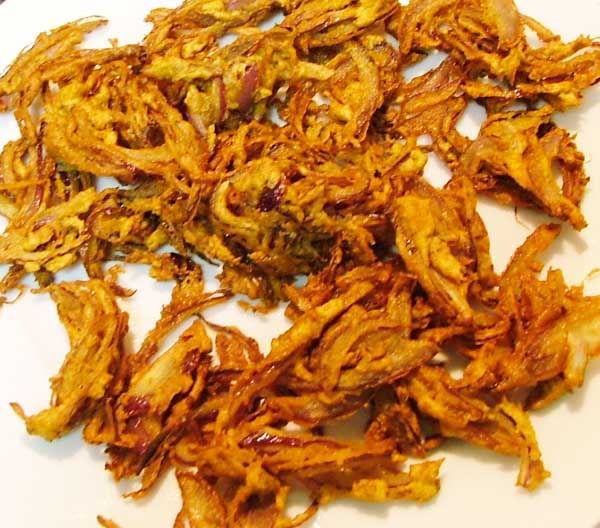 Ingredients:
* Gram flour 1 cup
* Onions 2 medium
* Green masala 1/2 tbsp
* Lemon juice 1 tbsp
* Salt
* Red chilli powder 1/2 tbsp
* Chat powder.
Procedure:
Cut Onions in thin long thread like manner.
Add lemon juice, green masala, salt and red chilli powder to chopped onions.
Mix gram flour. No need to add water. Just use the liquid from onions and lemon juice to coat onions.
Deep fry till crispy.
Sprinkle chat masala before serving.